Basically, just buy these things for me.
It's Valentine's Day next week and, love it or hate it, it's pretty much unavoidable. So skip the cringey roses and teddies and get your other half something they'll actually enjoy (food) whilst supporting local Brummie businesses – Clinton's make enough bloody money.
My boyfriend once bought me a Rooster House for Valentine's Day (a number 2 meal for me please..) but if your date has slightly higher expectations/standards than I do, these gifts will definitely get you in the good books.
If you're feeling sweet…
Chocolate from The Chocolate Quarter, from £5 to £65
If  you're going to go for traditional chocolates, you need to buy the best. The Chocolate Quarter have created a wide variety of cocoa-based gifts to suit any budget and they taste SERIOUSLY good. Browse their selection in their Jewellery Quarter shop, or online here.
Heart shaped macaroons from Miss Macaroon, £15 for a box
Miss Macaroon have given their macaroons a cute Valentine's Day twist with these heart shaped macaroons. Okay, they're a little bit cheesy but who could resist a delicious box of macaroons?
If you want to spice things up…
Pip's Hot Sauce, from £3.50
If your ideal Valentine's Day is hot and saucy, this is the perfect gift for you. Available in a range of flavours, you can get your hands on this small batch hot sauce at a wide range of Birmingham venues including The Eight Foot Grocer, The Plough and Peel and Stone.
If you're drunk on love…
Beers from The Indian Brewery, various prices
There are loads of amazing breweries in Birmingham – Indian Brewery is just one of them, so why not get your other half a selection of Brummie beers for Valentine's Day? Guaranteed to be 100% more romantic than grabbing a bottle of Tesco prosecco.
If you've been up all night…
Coffee beans from Quarter Horse Coffee, from £6.50
The intense love I feel for anyone who brings me a cup of coffee in bed is pretty unbeatable. Gift your lover a bag of Quarter Horse coffee, and if they really love you they might get out of bed and make you a cup.
Quarter Horse also do a range of mugs, keep cups and other coffee paraphernalia for serious coffee fans.  Buy in store or online here.
If you're feeling cheesy…
Just buy them some cheese. Like seriously, who wouldn't want cheese for Valentine's Day? Cheese is the best.
And finally, if you want the gift that keeps on giving…
Independent Birmingham card, £15 (or 2 for £20)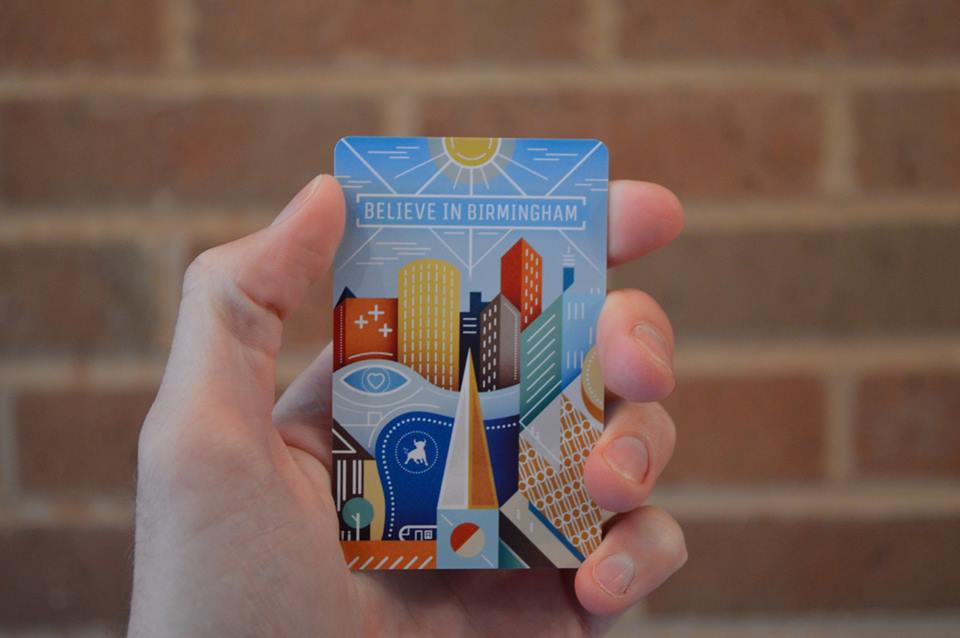 For only £15, this card will give you a whole year of discounts on the best independent restaurants, cafes, bars and pubs in Brum – what a great way to spread the love. And even if you don't believe in Valentine's Day, just think of all the money you'll save on dates…