HAPPY NEW YEAR! Welcome to my first blog post of 2017 – I've had a bit of a break from blogging over the past month or so, but I'm back and ready for a year of eating, drinking & blogging.
Inspired by the lovely Winepressgirl's '30 before 30′ list (you can find it here) I wanted to start the year with a list of foodie resolutions for 2017. Now, 2017 in 2017 seems a bit ambitious, so I've cheated and gone for '17 in 2017′ instead!
So here it is – 17 places that I really want to visit in 2017:
1.  Opus
Working at One Snowhill means I spend a lot of time in their sister venue, Bar Opus. I've had far too many gins here, tried out their cocktail menu and drooled over their food. But somehow I've never made it to Opus for dinner.
With seasonal menus and great deals such as their Prix Fixe Menu, I really have no excuse not to tick this one off my list.
I'm an absolute sucker for brunch and Lewis's of Moseley has been on my hitlist for a while. This post by Kerry at Brum and Beyond made me even more keen to visit ASAP. If anyone fancies a lazy weekend brunch in Moseley, hit me up!
3. Fishylicious
I'm Northern so fish and chips are my thing. Sadly I've yet to find a chippy in Birmingham that can live up to my local at home, but I like the idea of going out for fish and chips and having it with a bottle of wine rather than scoffing half of them in the car on the way home..
4. Meating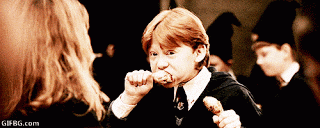 I visited Meating in their opening week, but haven't made it again since. I have no idea why – everything we had was insanely good and they're the only place I know in Birmingham that do cheeseburger spring rolls.
For a budget friendly option, they do 50% off main courses on Tuesday evenings too. GET IN MY MOUTH.
5. Modu
Everyone's been raving about Modu this year and I want in on this shit.
I've not tried much Korean food before (as delicious as it is, the Korean chicken hotpot at Eat doesn't count) so I need educating!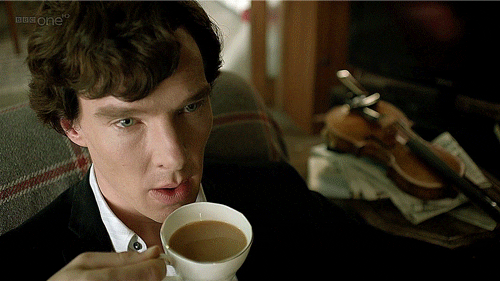 Afternoon tea comes a close second for me after brunch (why is having meals at the wrong time so much more fun?) and The Edgbaston's is legendary in Brum. Now I just need to find someone to treat me…
7. Madcup Cafe
I live in the Jewellery Quarter and rarely venture out to King's Heath. I spent an amazing month in Australia a few years ago and loved the Aussie cafe culture that Madcup is inspired by, so this year I'm determined to make the effort to visit and try their Instagram-worthy food.
8. Raja Monkey
Raja Monkey are part of the Lasan family, serving Indian street food and thali. I absolutely love Indian food and am planning my fourth trip to India this year, so I think Raja Monkey would be a great prep for my trip!
9. Rico Libre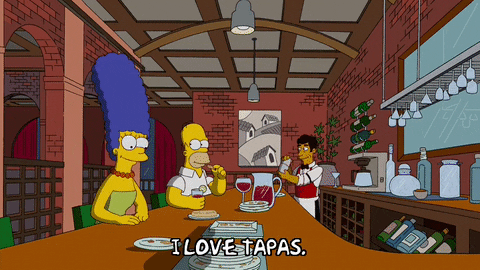 A visit to this little green tapas restaurant has been on my list for ages. Tapas are pretty much the best thing ever if you're indecisive like me, because you can just order EVERYTHING.
10. The Plough
I've been to The Plough quite a few times, and had their incredible Full English (it's the best I've had in Birmingham so far) but I've never tried their legendary roast dinners or wood fired pizzas. 2017, it's time to change this!
Pizza's are 2 for 1 on Mondays, so I might need a volunteer to help me with this resolution!
11. The Pig and Tail
Sister of The Pickled Piglet, this place looks adorable from the outside, and their small plates menu makes it the ideal casual dinner spot. It's so close to my flat that I have no excuse not to fit in a visit this year!
12. Cheval Blanc
This wine bar sounds like heaven on earth. JUST LOOK AT THIS WINE CELLAR:
They're also doing a 'Try January' offer, where you can get a glass of bloody good wine for £1. I'm booked in for their Raclette evening next week (part of their cheese and wine series) and I'm super excited. If only I lived within walking staggering distance…
13. Saint Kitchen
Despite having lived over the square from Saint Kitchen for about a year and a half and promising myself I'll go every time I walk past, I've never made it through the doors. 2017 will be the year!
I've been before. I'll go again. I bloody love this place.
15. Gustami
This post by Paul Fulford put Gustami on my radar. It sounds cheap, cheerful and delicious. Consider me there!
16. Tilt Cafe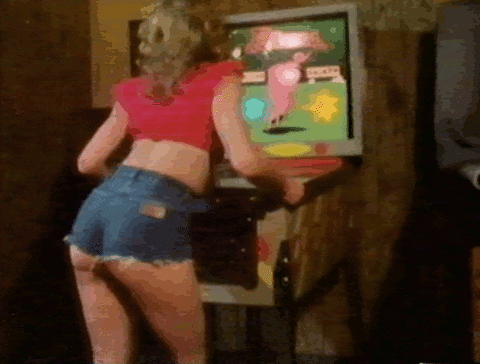 Tilt has coffee AND beer AND cake AND pinball machines. What have I been doing with my life???
17. Bourne & Co
With so many great pubs & bars in the Jewellery Quarter, I've not yet made it to Island Bar's much more sophisticated neighbour, Bourne & Co. This New York speakeasy style bar has a huge cocktail menu to work your way through – so I need to get on with it!
Have you been to any of these places? Have I missed anywhere incredible? Let me know your 2017 Birmingham hitlist in the comments!